Upcoming Events
There are no upcoming events.
Meet our 2022-2023 committee members:
Kayla Byler, Events Chair
Kayla is a financial advisor with Raymond James. She is one of three advisors for Fields Wealth Management group in Franklin, TN. Kayla made her way down from Cleveland, OH to attend Belmont University graduate program.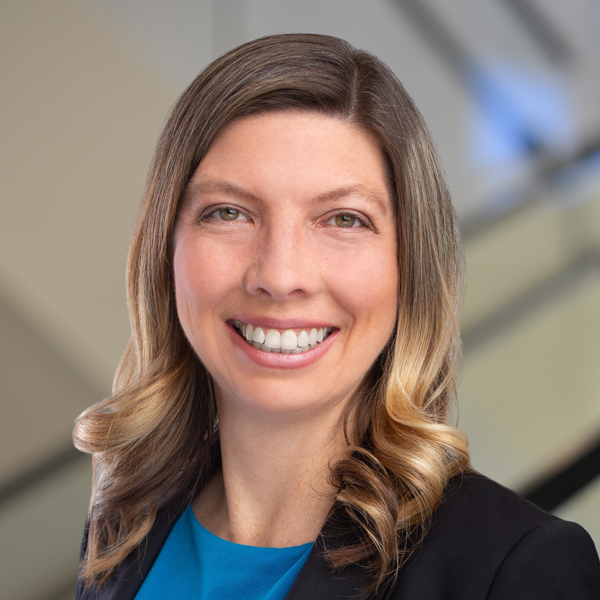 Jennifer Cote, Membership Chair
Jennifer Cote is Of Counsel in the firm's Employee Benefits and Executive Compensation practice.  Jennifer advises private and public companies, financial institutions, and non-profit organizations on a wide range of employee benefit and executive compensation matters. Clients look to Jennifer for practical, "real-world" advice on the design, implementation, administration, and on-going maintenance of their pension and 401(k) plans, employee stock ownership plans (ESOPs), and health and welfare plans.  She regularly counsels clients on compliance with the Employee Retirement Income Security Act (ERISA) and the Internal Revenue Code.
Jennifer has extensive experience with executive compensation arrangements, including equity awards, performance-based incentive compensation, and nonqualified deferred compensation plans.  Her practice includes drafting and negotiating agreements and plan documents, and strategizing plan design to comply with Section 409A of the Internal Revenue Code.
In addition, Jennifer regularly advises clients on benefits and compensation issues arising in connection with mergers and acquisitions, including drafting and negotiating transactional documents and integrating acquired companies' employee benefit plans and arrangements.
Kimberly Coggin, Sponsorship Chair
Field Vice President NQDC Solutions, Pacific Life
Kim is a highly qualified insurance executive with extensive experience building relationships with prospects, referral sources, and market influencers. She has considerable background in the executive benefits market and excels at building relationships with C-level executives and Boards.
Jeanne Sutton, Marketing & Social Media Coordinator
Jeanne is CFP® and a CPFA with Strategic Retirement Partners. Over the past decade she has built a successful practice serving as an investment advisor representative and financial consultant for families and businesses.
Jeanne's goal is to simplify advice in an over-complicated, jargon-filled industry. As an Ambassador to the CFP® Board, she has served as a resource for numerous national publications including Forbes Magazine, Time Magazine, USA Today, CNBC News, and US News. She has been interviewed on NPR's "Here and Now", "Women Rocking Wall Street", "Doughroller", and New York-based WebTV, AssetTV. She is a regular contributor of content to 401(k) Specialist Magazine and HR Professional's Magazine.
Jeanne is recognized by industry leaders and colleagues for the original content published on social media. Topics range from personal finance tips to employer-sponsored plans and practice management advice for finance professionals. Using the hashtags #401klady and #cfppro, you can find her on LinkedIn, Facebook, Twitter and her YouTube page "Financial Jeanne". Her utilization of social media promotes education for clients and helps attract and retain prospects.
Jeanne's accessible way of providing virtual advice and engagement is creating a more collaborative platform for financial professionals to support each other and their clients in the digital age.
Don't miss our next social event!
2022 Holiday Celebration on December 6th
JJ's Wine Bar in Franklin, TN
Check out our past events:
June 8th, 2022 thanks to Kasi Boyles of Lincoln Financial!
December 2021 Holiday Party
Arrington Vineyards – July 7, 2021:
Close to 30 WIPN members gathered at a vineyard in Nashville on July 7th, 2021. It was a grand event since most of us had not seen each other in person since our 2019 WIPN holiday party. We enjoyed a beautiful setting, delicious wine, and a fantastic guest speaker who provided valuable tips on work/life balance. This lovely evening was due to the gracious sponsorship of Lincoln Financial Group. What a treat to have a celebrity crash our meeting! Kix Brooks of the duo Brooks & Dunn not only has 20 number one songs but is also the owner of the vineyard. We felt so special when he stopped by to say Hello!
Chapter Co-Chairs
Olivia Hails, APMA
Regional Director, Janus Henderson
[email protected]
Olivia Hails is a Retirement Director, South division, for the Defined Contribution and Wealth Advisor Services Team at Janus Henderson Investors. In this role, she consults with financial advisors, platform partners, and Janus Henderson directors to navigate today's complex retirement landscape. Olivia leverages her experience in practise management with Knowledge Labs™ to bring unique, customised solutions to her clients. She was previously an associate director with Janus Henderson's internal sales team, where she focused on investment product sales and support through intermediaries such as brokerage firms, financial advisors/brokers, banks, and insurance companies.
Olivia received a bachelor's degree in international business from the University of Denver. She holds FINRA Series 6, 7, and 63 securities licenses and the Accredited Portfolio Management Advisor (APMA®) designation and is currently pursuing the Certified Divorce Financial Analyst (CDFA®) designation. She has  10 years of financial industry experience.
Regina Lewis, CPFA
Vice President, Financial Advisor
CAPTRUST
[email protected]
Regina has been helping business owners, HR Professionals, and C-Level executives better sponsor their retirement plans since 2014. Whether you are looking for ways to allow your plan to run in a more compliant fashion or more efficiently, she will work with great passion and care to guide you and your participants to create better outcomes. She also has a successful history in business to business sales and sales management that stems back to 2007. This has given her the unique ability to better serve business owners and corporations across many different industries.
Regina helps her clients in the areas of fiduciary responsibility, plan governance, investment analysis, and participant education and is a CPFA (Certified Plan Fiduciary Advisor). She also holds her FINRA Series 65 license.
Regina resides in Thompson's Station, Tennessee with her husband Chris, and two sons, Tyler and Beckett. When she's not working hard for her clients, she can be found watching her sons play sports or experiencing new places both domestic and international.